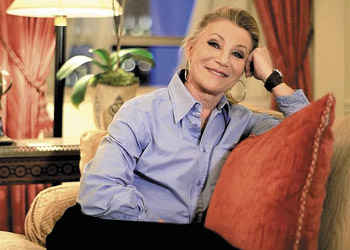 French TV produced a documentary on the life of Sheila to celebrate her 50 years of career and 85 million records sold.
You can see her when she was received by Nile Rodgers at his Connecticut home. They give us an acoustic version of Spacer.

The part with Nile starts at 10:29.
https://youtube.com/watch?v=u3EEm12diGo%3Frel%3D0
Sheila just released her new CD Solide on Warner France (as the CHIC Box). She is an icon in France.


LINKS:
Watch the clip on Youtube GO!