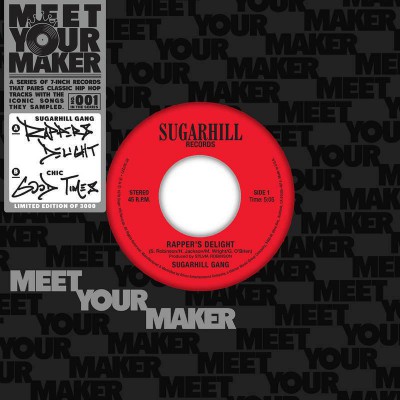 The first 7″ single in a new series called Meet Your Maker, pairing classic hip-hop tracks with the original songs they sampled. This one is of course of CHIC's "Good Times" and Sugarhill Gang's "Rapper's Delight", although it is strange that the original, CHIC's "Good Times", is on the B-side? It is a faithful copy of the original Sugarhill release, Nile Rodgers & Bernard Edwards are not listed as writers.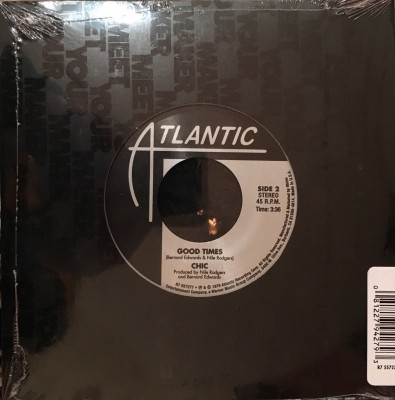 Thanks to Graham Lewis the creator of the biggest CHIC fan group/page on Facebook, and to long time CHICtribute partner Glen Russell.
LINKS:
Check out the single GO!