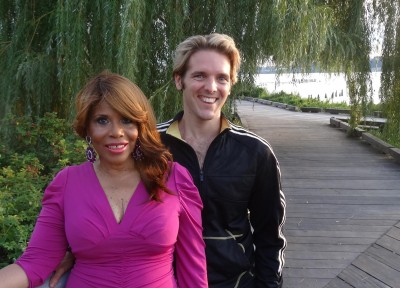 Christian John Wikane, music journalist and liner notes writer extraordinaire (he wrote the liner notes to the latest CHIC compilation), has interviewed our CHIC Lady Alfa Anderson (now former member of CHIC). The interview was published 2 days ago on the site popmatters.com:
"I began to really appreciate the nuances of the CHIC vocal style, this singing that's percussive but also legato, that has these crescendos and decrescendos. It's a specific vocal technique that really works with that whole rhythm section. I understand it even better now. CHIC's style was a blending of pop and R&B."
Check it out!
UPDATED! Today Friday, November 15th at 12pm (EST) Christian John Wikane will be interviewed on the Show Biz Weekly show, talking among other things about Alfa Anderson. The interview will be re-broadcast at 5pm (EST), 10pm (EST) and 3am (EST). You can listen to it here GO!

LINKS:
Read the Alfa Anderson interview by Christan John Wikane GO!
Christian John Wikane's article about CHIC's Diana Ross album GO!
Christian John Wikane's site GO!
Christian John Wikane on Facebook GO!
Buy Alfa Anderson's latest single "Former Lady Of CHIC" GO!
Watch Alfa Anderson's promo video of "Former Lady Of CHIC GO!
Alfa Anderson on Facebook GO!