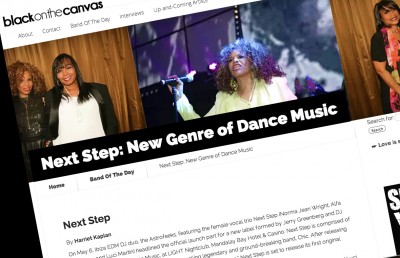 Alfa Anderson, Luci Martin & Norma Jean Wright, a.k.a. "Next Step", have been interviewed by CHIC fan Harriet Kaplan for the online magazine "Black On The Canvas".
"Alfa: We definitely want to work on a full length LP. Fans can expect to hear a familiar vocal sound soaring atop the energy and pulse of the new genre of dance music. We would also love to do some mid-tempo tunes and a ballad or two."
Most interesting, and hopefully this will come to fruition in the near future.
It's a great and informative interview so check it out!
Thanks Harriet for your great work!
LINKS:
Read Harriet Kaplan's interview with "Next Step" GO!
Next Step's official Facebook page GO!
Next Step's official site GO!