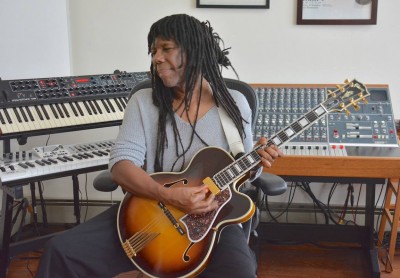 As we have reported before CHIC's new single will arrive on March 20th, 2015. But no news on which label, or when the album will be released had been announced, until now.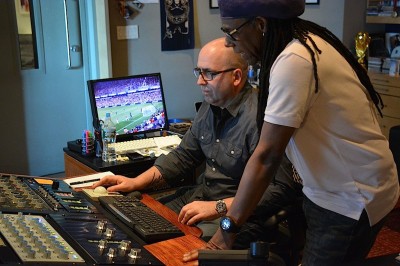 CHIC and Nile Rodgers has signed with CHIC's old home base Warner, parent of Atlantic Records. Dare we ask for an old Atlantic label on the album print, just as they did with the CHIC Box? The album, according to Nile Rodgers, will be entitled "It's About Time", and the first single, as we have reported, will be entitled "I'll Be There". Nile Rodgers told CHIC fan Graham Lewis this about the titles of the album and the single:
"When I found Nard's body I said, "Now I'll be there for you in death like you were there for me in life."
I had to go through the difficulty of getting his body home to his family from Japan, where they don't believe in embalming… and well after the coroner finished with the autopsy, I had to get a special container… it's a long flight back to America, and I had to find someone who was the best of the only two embalmers in the entire country. Everything was about TIME! But that's only one small part of the story of the new CHIC album."
The CEO of Warner Bros, Cameron Strang, had this to say about this signing:
""Nile Rodgers' influence on the course of modern music cannot be overstated. For the past four decades, his visionary work as a songwriter, producer, bandleader, and musician has reverberated across genres and generations. From groundbreaking guitar work, to an uncanny hit-making instinct, to shaping the sound of countless artists, he has created a phenomenal musical legacy. Nile has never stopped moving forward, so I am thrilled to welcome him into the WBR family as he begins a dynamic new chapter of his extraordinary career."" (quote from Mixmag.net)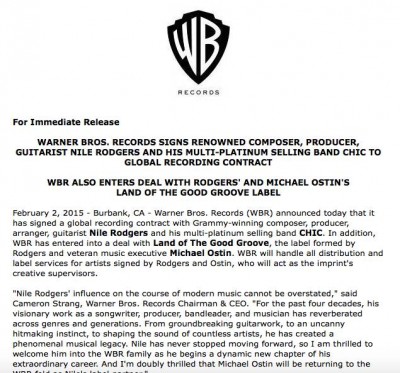 As the new album will feature most, if not all, of the CHIC members throughout our band's illustrious career, even the late and great Luther Vandross, and Nile Rodgers has talked about a simultaneous vinyl release, we have put it to Nile as well as many of our CHIC luminaries to do a centerfold photo shot for a double vinyl albums inner cover featuring all old and new CHIC members featured on the album (even the one's we've lost) dressed to the teeth looking something like this (but with a CHIC twist).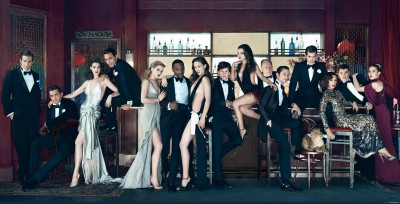 Ideally that inner cover should have all the movement, CHICness and joy of this iconic CHIC promo photo: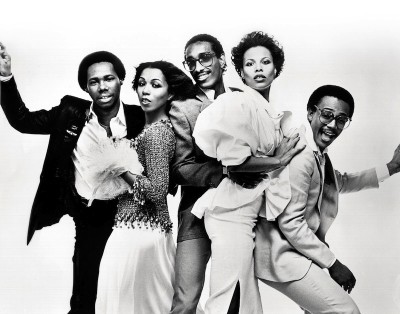 It seems that paralell to recording the new CHIC album Nile Rodgers has been followed by a camera crew, and he has mentioned a documentary being shot, but not the focus of it. We are hoping that this documentary are following closely the recording of the new CHIC album, so that we will have even more to look forward to this year.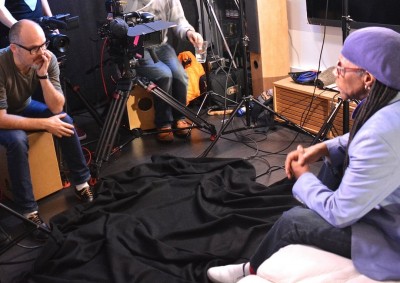 Speaking of looking forward to… Even though CHIC was snubbed by the Rock & Roll Hall Of Fame, and that we now consider it an honor that CHIC is the most snubbed band ever in its history, CHIC's multi platinum hit "Le Freak" was recently inducted into the "Grammy Hall Of Fame" and later TODAY (Tuesday February 3rd, 2015) Nile Rodgers will be honored by the Grammy's for excellence in music production. Only 8 have been so honored before him among them is Quincy Jones.
"The Recording Academy Producers & Engineers Wing will celebrate
its eighth annual GRAMMY Week event honoring three-time GRAMMY winner
Nile Rodgers for his commitment to excellence and ongoing support for
the art and craft of recorded music. Michael Ostin and Cameron Strang
will serve as honorary co-chairs at the event taking place during GRAMMY
Week on Feb. 3, 2015, at The Village studios in West Los Angeles.
As
the Producers & Engineers Wing 2015 honoree, Rodgers joins an
impressive list of past honorees: Chris Blackwell, T Bone Burnett, Tom
Dowd, Ahmet and Nesuhi Ertegun, Jimmy Iovine, Quincy Jones, Arif Mardin,
Al Schmitt, Jerry Wexler, and Neil Young." (quote from Grammy.com)
CBS Sunday Morning even had Nile Rodgers picture (about the Grammy honor) for the week ahead schedule this week (photo by Marvin Avilez):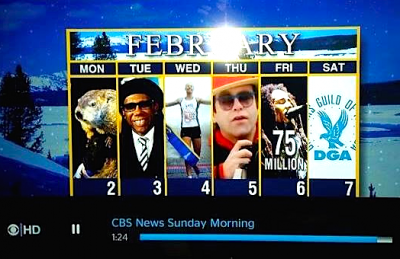 Nile Rodgers also recently did an interview about the honor on Fox News.
So while we CHIC fans have been waiting for the next CHIC album for 23 years (by June, 2015) we are still here, eagerly awaiting our gang's next outing, and we know it will be outstanding, because CHIC has never let us down in the music department, and we are certain this won't happen this time either.
But "It's About Time".
LINKS:
Warner Brothers Press release full text GO!
Nile Rodgers Fox News Interview GO!
The Grammys Honoring Nile Rodgers GO!