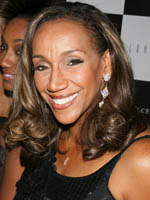 This month Kathy Sledge gave us a wonderful gift : a live version of You fooled around she recorded with Sister Sledge in 1980 prod. by the CHIC Org.
This song is very popular for diehard CHIC fans.
We learn it's one of Kathy's favorite song


She had some words for Nile Rodgers & Bernard Edwards "who changed my life".
Listen (at 0:47) : http://www.youtube.com/watch?v=69A8Up1DgC8