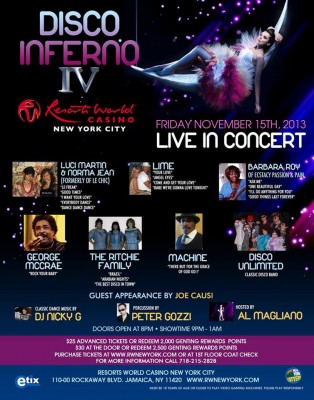 Our original CHIC Ladies Norma Jean Wright & Luci Martin (now former members), will perform at the "Disco Inferno IV" concert/party at the Resorts World Casino in New York City on November 15th, 2013. Don't miss this if you're in or near the city at the time! At the door 30 USD, web 25 USD. Showtime 9PM EST.
Also performing at this event are the original "Ritchie Family", George McCrae, Machine, Lime and Barbara Roy from Ecstasy, Passion & Pain.
Luci & Norma Jean recently got together at the Red Rooster in Harlem, NYC, and the below photo by Rashgene Gazi-White (in the middle) is from that evening.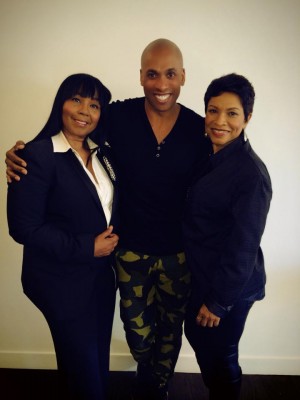 LINKS:
Buy tickets to the Disco Inferno IV event GO!
Location of the Resorts World Casino in NYC (Map) GO!