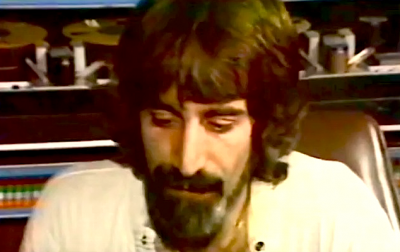 A clip from CNN Los Angeles in 1980, in which Russ Terrana, Motown's engineer, talks about a new computer that helps in the mixing of the CHIC produced Diana Ross album "diana" (1980).
Please check out 01:37 to listen to CHIC's drummer, Tony Thompson and CHIC's bass player, Bernard Edwards going at it. Wouldn't that be a great intro for, for instance, a Dimitri From Paris remix, provided he could get his hands on the master tapes. He did such a good job on the remixes on the CHIC Box in 2010.
https://youtube.com/watch?v=kQXeVCwtb6k%3Frel%3D0
Thanks to Rick Bayz for finding this clip.

LINKS:
Russ Terrana on Facebook GO!