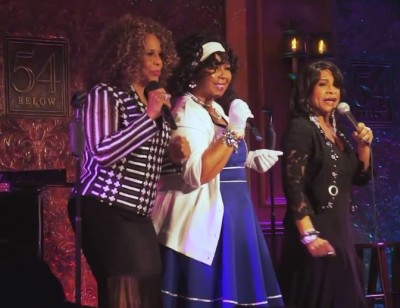 Luci Martin, Alfa Anderson and Norma Jean Wright (The 3 original CHIC Ladies) performed live Good Times at Sarah Dash's 70th Birthday Party at Studio 54 Below (October
2015).
https://youtube.com/watch?v=YopBhS-kiKk%3Frel%3D0

Sarah Dash is well known as part of famous girls band Labelle and its 1975 funky anthem hit "Lady Marmelade". She was also featuring on the 1983 solo Nile Rodgers LP Adventures In The Land Of The Good Groove : she was lead vocals with Nile on the song "My Love Song For You".
https://youtube.com/watch?v=Xpm9Mm9i7g8%3Frel%3D0