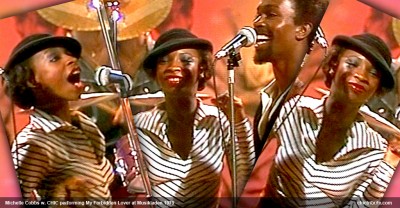 Today we say Happy Birthday to another CHIC Lady, Michelle Cobbs, who's sung on almost all CHIC productions, and also on the new CHIC single "I'll Be There". She also toured with CHIC. The image is from a performance at Musikladen in Germany in 1979 watch the clip below.
https://youtube.com/watch?v=aYYhl2AwNK4%3Frel%3D0

LINKS:
Michelle Cobbs discography at discogs.com GO!
Michelle Cobbs on Facebook GO!