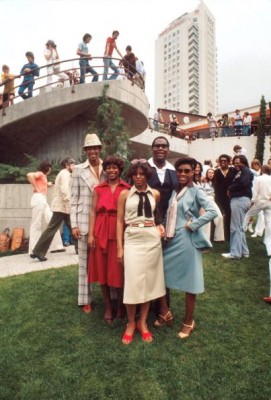 Some nice photos have surfaced on Facebook. Here's Alfa Anderson (front in beige) with Luther Vandross' group "Luther" at Montreux Jazz Festival in 1977. (Thanks to Leon Petrossian the Luther Vandross guru!)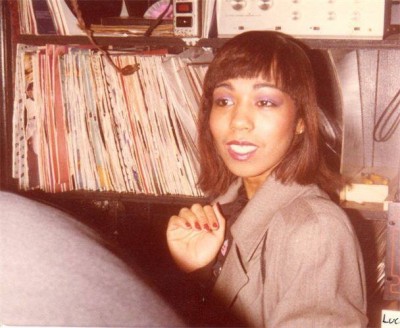 Luci Martin looking fab as always!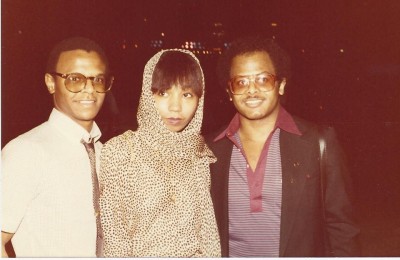 Another fab Luci shot!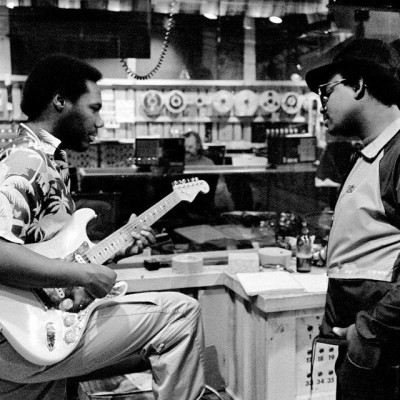 Nile Rodgers & Bernard Edwards, in the studio, producing Debbie Harry's first solo album Koo Koo in 1981 (photo courtesy of Chris Stein)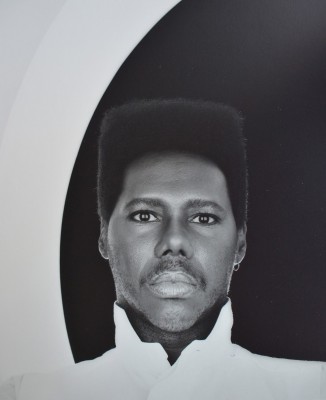 Nile Rodgers at his most 80s, circa mid 1980's. Photo by Robert Mapplethorpe.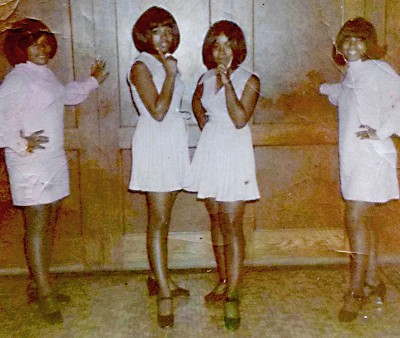 Norma Jean Wright in "The Topettes" featuring her sisters Beverly & Gwen and her ex-sister in law Pam. (courtesy of Norma Jean Wright & David E Goodin). Norma Jean Wright writes:
"My humble beginnings, with "The Topettes". Beverly, Pam, Gwen & Me. The orginal members of the Topettes were Moncella (Sugar) Young, my sister Beverly and me. Moncella's mom Ms. Elcenya (RIP) was our chaperone and mentor. We performed throughout the midwest with well known organist Red Top Young. He was Moncella's uncle."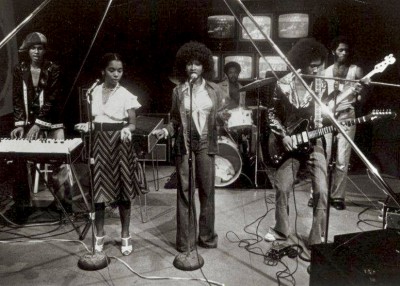 (posted here before) Norma Jean Wright & Luci Martin in the band ESP. Norma Jean Wright writes:
"ESP is the the first band that Luci Martin and I fronted and this is how we met. From here we later toured in Canada with another band. While free lancing I had already recorded lead vocals for Chic, and they were shopping for a deal. Once the deal came through from Atlantic I returned to New York to finish the album with Nile, Bernard and Tony."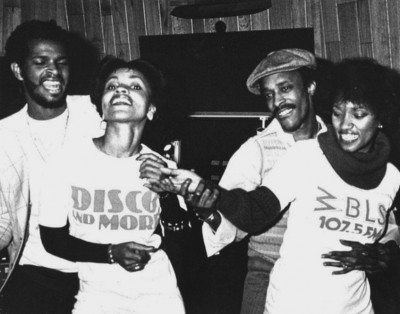 Norma Jean Wright with Machine's Lonnie Ferguson, Jay Stovall and Clare Bathé-Williams hanging out at the studio (Clare also sang on the first CHIC album), this was after Norma Jean Wright had joined CHIC. (courtesy of Norma Jean Wright). Norma Jean Wright writes:
"For the record, I wasn't a member of Machine, Clare Bathé-Williams is the lead singer of Machine. She is the lead voice on all their hits. Clare and I have always been good friends and still are. Back in the day we worked together on several projects. She was considered for a Chic slot, by Nile and Bernard, but landed her position with Machine, and can sing her socks off!"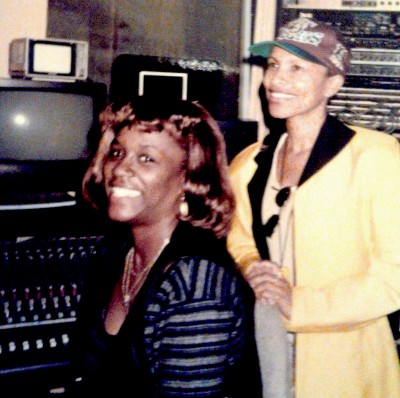 Lastly Norma Jean Wright in what looks like a studio watching something?
LINKS:
Norma Jean Wright on Facebook GO!
Luci Martin on Facebook GO!
Nile Rodgers on Facebook GO!
Leon Petrossian on Facebook GO!
Leon Petrossian's Luther Vandross the early years group on Facebook GO!
Clare Bathé-Williams on Facebook GO!
Lonnie Ferguson on Facebook GO!
Jay Stovall on Facebook GO!