Sylver Logan Sharp, CHIC's former lead singer for 20 years, has been in Sweden to perform at the TV4 saturday entertainment show "Sommarkrysset". In it she first performed the female vocal part of Pet Shop Boys version of "Go West", celebrating the Stockholm Pride celebration this week, with former Alcazar member Magnus Carlsson.
Later in the show she got to perform the CHIC produced, Sister Sledge' hit "We Are Family". It is nice to see that Sylver continues to hold the CHIC flag high! Sylver has also recorded a new album here in Stockholm, the first single from that album "Little Things" was released earlier this summer.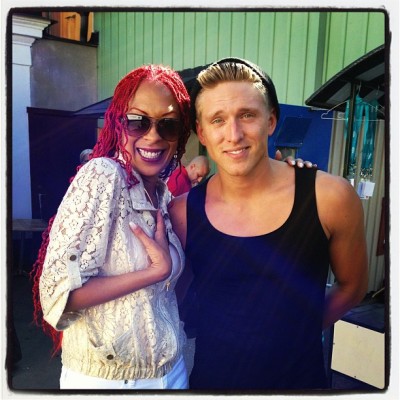 –With Swedish pop star Danny Saucedo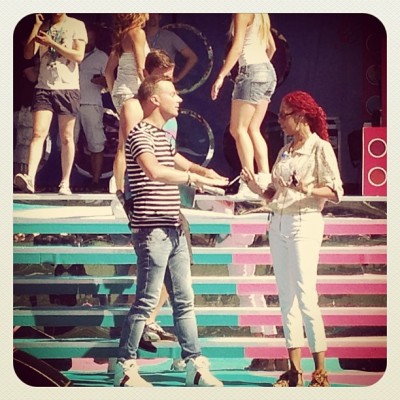 –Rehearsing for the show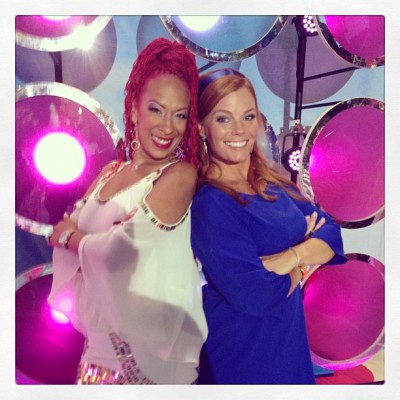 –Sylver Logan Sharp & Gry Forsell the host of "Sommarkrysset".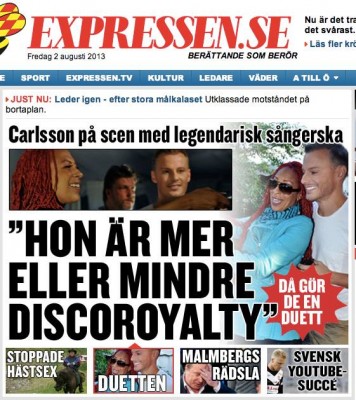 Yesterday Scandinavia's second biggest newspaper "Expressen" had an article about the event, with the headline "Carlsson on stage with a legendary singer; "She Is More Or Less Disco Royalty"", we here at chictribute.com couldn't agree more.
LINKS:
Watch Sylver Logan Sharp doing We Are Family GO!
Sylver Logan Sharp's site GO!
Buy Sylver's latest single "Little Things" GO!
Magnus Carlsson's site GO!
TV4's Sommarkrysset TV-show GO!