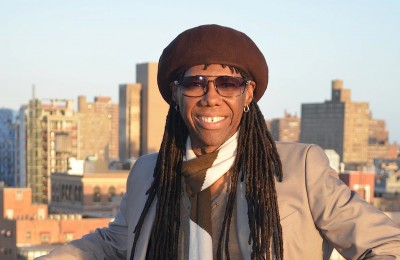 On BBC 6 Radio on Sunday August 4th at 12-01 pm (GMT), 13-14 (CET), 07-08 am (EST):
"Nile Rodgers, one of the most revered and respected producers and musicians of his generation presents an hour of his favourite music.
If ever the word legend applied to someone, it's Nile Rodgers. As a musician and as a producer, he has created some of the best known and best loved music of all time. He has worked with some of the biggest names in music, and produced key albums for acts such as David Bowie, Madonna, Sister Sledge, Duran Duran, and of course recently Daft Punk.
In this program he takes us through his musical journey, from his early beginnings listening to Elvis Presley and Jimi Hendrix, to working with Sister Sledge, David Bowie and Duran Duran, and closes with something very special from The Doors."
This news comes courtesy of long-time chictribute.com collaborator Glen Russell.
LINKS: