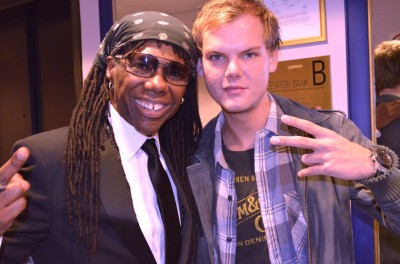 One of Nile Rodgers' latest productions has leaked on the net. It is the track "Lay Me Down" which the CHIC co-creator did with the Swedish EDM star Avicii. This track also features Adam Lambert on vocals. Expect a release soon.
Nile Rodgers guitar can most easily be heard at 03:17 in the clip.
//www.youtube.com/embed/dPPcF_V_weQ?rel=0
LINKS:
Listen to the clip on Youtube GO!
Avicii's site GO!
Nile Rodgers site GO!