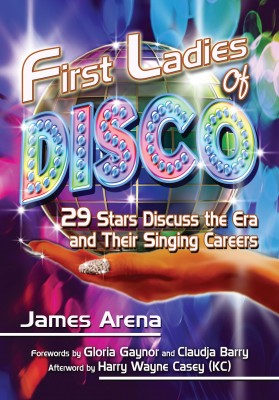 "The First Ladies Of Disco" is a new book being released this coming summer (you can pre-order on some sites today) which will feature a chapter with the original CHIC Lady, Norma Jean Wright.
https://youtube.com/watch?v=_wlJr6eCc-w%3Frel%3D0
https://youtube.com/watch?v=LsIr6IjqLO4%3Frel%3D0
She has been interviewed by the author James Arena concentrating mainly on her time at Bearsville Records where she made one album (produced by Bernard Edwards & Nile Rodgers) and a follow-up single.
https://youtube.com/watch?v=eC1Hbtk3k4Q%3Frel%3D0
The album spawned the R&B top 20 hit "Saturday" (Club #10). The follow-up single "High Society" was also a top 20 R&B hit. But strangely there was no album following "High Society", despite it's success. Maybe we will know more about it, when this book comes out?
LINKS:
Check out Norma Jean Wright's CHIC chart success GO!
Norma Jean Wright's "CHIC" produced solo album GO!
Norma Jean Wright's interview on chictribute.com GO!

Preorder the book:
Amazon US GO!
Amazon UK GO!
Amazon JP GO!
Amazon France GO!
Amazon Germany GO!
Amazon Spain GO!