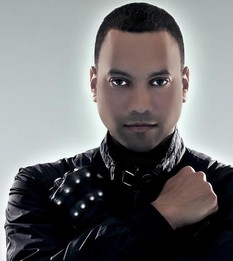 Selan Lerner known as SELAN is currently the 2nd keyboards together with our longtime friend Richard Hilton within the current CHIC Organization.
He released a new album called "Space Flight", in 2012, on which he collaborates with guest artists. Of course among them is Nile Rodgers and his magical guitar but also former CHIC vocalist Melissa Jimenez.
Listen to "Why Did You Hurt Me" written, composed, produced and performed by Selan.
https://youtube.com/watch?v=WFCbEB_E2bo%3Frel%3D0
Keyboards, drum programming and vocals: Selan
Electric guitars: Nile Rodgers
Trumpet: Maurice Brown
Tenor saxophone: Teodross Avery
LINKS:
Listen to the song on Youtube GO!
Buy the album on iTunes GO!