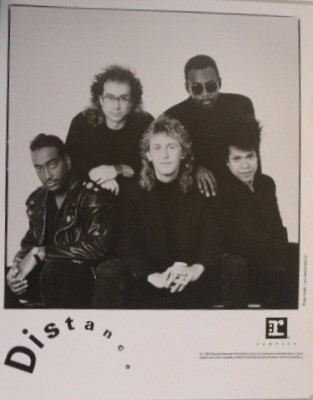 A rare promo picture of Bernard Edwards second band Distance feat. Bernard Edwards (bass), Tony Thompson (drums), Robert Hart (vocals), Eddie Martinez (guitar) and Jeff Bova (keyboards).
The band was founded in 1987. It released the same year the OST of the film Burglar and in 1989 the LP Under the one sky.
The LP is an underrated gem. It sounds rock with some funk oriented. I think it shows quite well the hidden rock face that might have been CHIC.