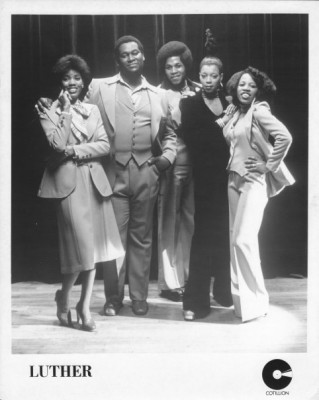 Luther Vandross special tonight (Saturday June 30th) on JazzFM on Funky Sensation with Mike Vitti at 19:00 CET (7pm cet), 18:00 GMT (6pm gmt), 1pm ET:
"On the eve of the seventh anniversary of the passing of Luther Vandross, this programme is dedicated to the great man. In the first hour, Mike talks exclusively to three of the most influential people in Luther's personal and professional life – Nile Rodgers, Fonzi Thornton and Marcus Miller – and gains their perspective on Luther. Plus there are rare early gems, collaborations and productions.
In the second hour, we go non-stop with a special Luther mix tape."
If you miss tonight's show, don't worry, you can listen to it on Jazz FM's "audio on demand" (ed. note: added link to post broadcast listening, July 1st 2012) service for several days after the initial broadcast.
LINKS:
Jazz FM GO!
Listen on the web post broadcast GO!
Listen to program teaser here GO!