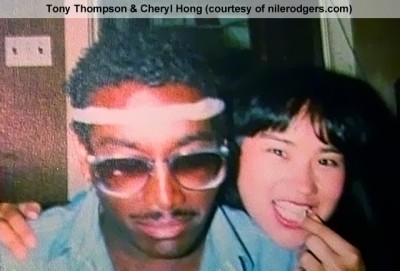 Michael Paige, member of the last band, NON-TOXIC, Tony Thompson was in before his death, back in 2003, has posted an amazing video clip from the Tony Thompson benefit at the Hard Rock Cafe in Los Angeles in 2003.
https://youtube.com/watch?v=l2LhBlYs7S4%3Frel%3D0
The players are: Nile Rogers, Ray Jones, Jeff Bova, Jason Smith, Ronnie Minnis, Donna Lia, Carole Davis, Barbara Wilson, and Michael Paige.
UPDATED 2012-03-08
Michael Paige posted yet another video this time "Good Times":
https://youtube.com/watch?v=ZizecBpWM54%3Frel%3D0
Thank you Michael Paige!
LINKS:
Michael Paige on YouTube GO!
Michael Paige site GO!
Michael Paige on Facebook GO!