Amazon France has released the track times of the CHIC Organization Boxset Vol. I/Savoir Faire as well as 30 sec snippets of every track included. That means we are finally able to have a nibble of the unreleased tracks we haven't heard yet.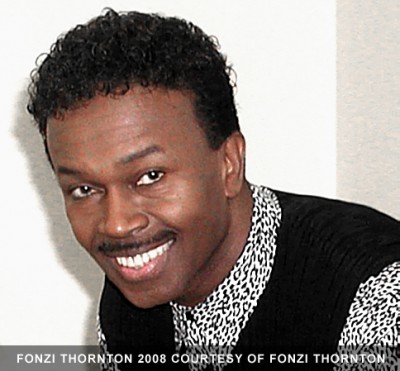 Fonzi Thornton's – "I'll Change My Game" f-ing h-ll!!! is just extraordinarily good and uptempo and more important, it makes you feel happy. When listening to it I realize, something I think I already knew, what a masterful singer Fonzi is, he is so precise, and hits it right on the spot.
When discussing some of the tracks on the Johnny Mathis CHIC album "I Love My Lady" Simon Parr pointed out that Mathis sometimes seems lost, and I agree with him. Nile Rodgers has also said that Diana Ross had some trouble wrapping her tongue around the "Upside Down…Boy, You Turn Me Inside Out…" phrasing. Perhaps it takes someone who has been part of The University of The CHIC Organization to really be able to tackle the vocal changes in most CHIC songs?
So it would be interesting to hear Fonzi's guide vocals for "I Love My Lady". Perhaps CHIC would have been more successful if both "I Love My Lady" and "Frostbite" were Fonzi Thornton solo albums?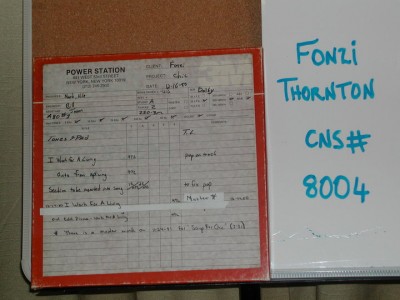 But I digress, back to the track from Fonzi's solo album "Frostbite". In some ways the song reminds me of Luther Vandross' track "Sugar And Spice" from the same year (1981). Was Luther part of the sessions for Fonzi's album? I'm not implying they are copies of one another, far from it, but there could've been some mutual influences going on. Or perhaps it was simply the case of they playing their developing projects for one another, after all they were best friends. Enough speculation!
This track and the already released "I Work For A Living" from the "Soup For One" Soundtrack, makes me wonder why this album was not released?? Two really great songs, and from the little I heard of "Riding" in the movie that song was really nice too. I really don't think that the rest of the tracks can be so bad that it warrants the album not to be released. Even when CHIC are less than perfect they are still heads above the rest, and there is always something interesting in all of their songs.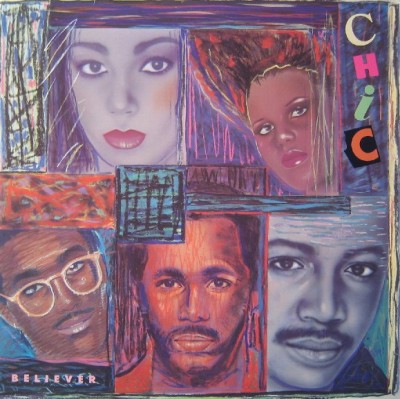 CHIC's – "Just Call Me" MMMMMMMMMMMMM!!!! which is supposed to be, according to our great friend FrenCHIC, recorded after the "Believer" sessions wrapped, is a great surprise to me.
Although Tony Thompson alluded to it in his 1985 Echoes Magazine interview with Ian Mcann, I never really believed there was another CHIC album in the works after "Believer", but apparently there was.
I don't know if they ever got further than this one track, perhaps that's something we'll see on boxset Vol. II? Another thing surprising with this track is that it has nothing, sound wise, to do with "Believer", no heavy synths or other very typical 80s stuff. I know CHIC changed their sound dramatically from album to album during the 80s, I guess trying to find a way to re-capture the winning ways of the three late 70s albums, so I shouldn't be so stupefied that this track breaks away from the sound of the previous project.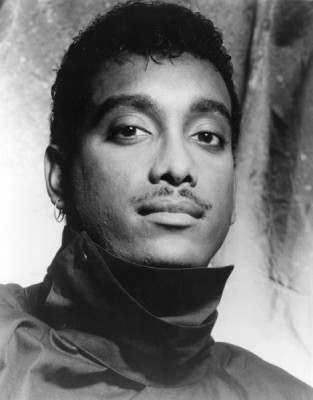 Luci Martin is on lead vocal, as always exceedingly good. The song has a tremendously catchy chorus, which flows over you with immense force, you are really caught in that wave. I have now listened to that 30sec snippet about a hundred times, and get as excited every time when the chorus comes. I see no reason why this would not have been a hit back in 1984/85? I do hope there are more songs from this project, because I love this sound. I LOVE! the song.
In my mind, albeit a little disturbed, these two songs alone, are worth the price of the boxset. And then there is of course the three previously unreleased Mathis tracks. So what are you waiting for, order it already!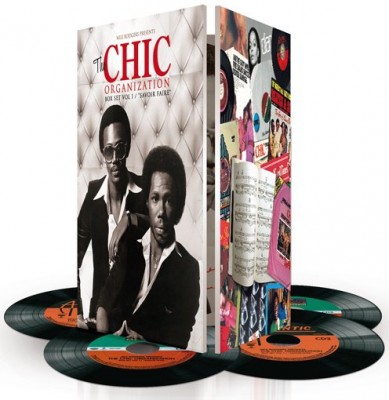 Now back to the track times that Amazon France published:
CD 1 – Artists Title
01. CHIC Everybody Dance (12″ Mix) 08:30
02. Norma Jean Saturday (Dimitri From Paris Remix) 09:47
03. CHIC Dance, Dance, Dance (Yowsah, Yowsah, Yowsah) (12″ Mix) 08:21
04. CHIC Sao Paolo (LP version) 05:03
05. CHIC Est-ce que c'est CHIC (LP version) 03:56
06. Norma Jean Wright Sorcerer (12″ version) 07:11
07. CHIC CHIC Cheer (2006 remastered LP version) 04:43
08. CHIC Le Freak (2006 remastered LP version) 05:31
09. CHIC Savoir Faire (2006 remastered LP version) 05:03
10. CHIC Happy Man (LP version) 04:26
11. CHIC At Last I Am Free (2006 remastered LP version) 07:11
12. CHIC Funny Bone Outtake (Previously Unreleased) 03:30
CD 2 – Artists Title
01. CHIC I Want Your Love (Dimitri From Paris Remix) 08:32
02. Sister Sledge He's The Greatest Dancer (2006 remastered LP version) 06:16
03. Sister Sledge We Are Family 08:21
04. Sister Sledge Lost In Music (Dimitri From Paris Remix) 07:51
05. Sister Sledge Thinking of you (Dimitri From Paris Remix) 06:29
06. CHIC Good Times 2006 remastered original 12″ mix) 08:03
07. CHIC My Feet Keep Dancing (2006 remastered LP version) 06:40
08. CHIC My Forbidden Lover (LP version) 06:24
09. Sheila & B. Devotion Spacer (2008 remastered version) 05:55
10. Norma Jean Wright Hold Me Lonely Boy (Previously Unreleased Long Version) 05:14
11. Sheila & B. Devotion Your Love Is Good Outtake (Previously Unreleased) 02:46
CD 3 – Artists Title
01. Norma Jean Wright High Society (12″ version) 06:07
02. Sister Sledge Got To Love Somebody 06:53
03. Sister Sledge Reach Your Peak (12″ Mix) 05:25
04. CHIC Rebels Are We (album version) 04:56
05. CHIC 26 (2006 remastered LP version) 04:03
06. CHIC Real People (2006 remastered LP version) 03:45
07. CHIC Chip Off The Old Block (2006 remastered LP version) 05:00
08. Diana Ross Upside Down (Original CHIC Mix) 04:14
09. Diana Ross I'm Coming Out (Original CHIC Mix) 05:59
10. CHIC Stage Fright (LP version) 03:57
11. CHIC Burn Hard (LP version) 05:12
12. Debbie Harry Backfired (12″ version) 06:20
13. Fonzi Thorton I Work For A Living (Nile Rodgers Long Version) 07:03
14. CHIC What About Me Outtake (Previously Unreleased) 02:48
CD 4 – Artists Title
01. Carly Simon Why (12″ mix) 08:09
02. Teddy Pendergrass Dream Girl (Previously Unreleased Nile Rodgers Remix) 04:20
03. CHIC Soup For One (12″ Mix) 07:56
04. Fonzi Thorton I'll Change My Game (Previously Unreleased) 06:17
05. CHIC Hangin' (12″ version) 05:12
06. CHIC I Feel Your Love Comin' On (Dimitri From Paris Remix) 08:16
07. CHIC You Are Beautiful (2006 remastered LP version) 04:36
08. Johnny Mathis I Want To Fall In Love (Previously Unreleased) 05:55
09. Johnny Mathis It's Alright To Love Me (Previously Unreleased) 04:14
10. Johnny Mathis Something To Sing About (Previously Unreleased) 04:09
11. CHIC Just Call Me (Previously Unreleased) 04:52
12. CHIC Will You Cry Outtake (Previously released) 07:51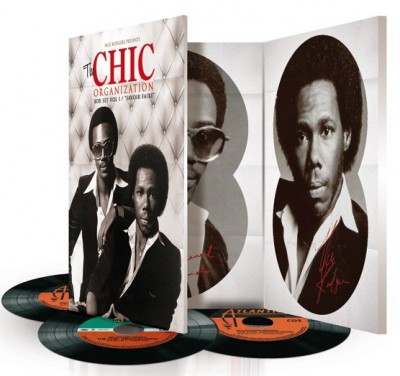 CD1 has one more track "Sao Paolo" on it. Perhaps because this is the digital download version where they are not physically limited by CD times.
On CD2 it says that it's the LP version of "My Forbidden Lover" which is 04:36, but according to Amazon track times their "LP version" is 06:24 which corresponds to the 12″ version of that song. Here's the intro of the two versions ALBUM / 12″
Norma Jean Wright's "Hold Me Lonely Boy", one of my favorite CHIC tracks, is more than 1.5 min longer than the version we've heard so far… yummy!
CD3 has two extra tracks "26" and also "Real People" which despite what it says is not the LP version because that clocks in at over 5 minutes not as stated 03:45.
Of the four outtakes on the boxset I'm most excited about the longest, 07:51 from "Will You Cry" WOW!
I haven't heard the boxset yet so I can't be sure if there are other surprises. But it would've been nice if some of the regular tracks featured here where alternate takes, or instrumental versions.
Most of us already have these tracks in about six or seven copies, we don't need another. The whole point of a box is to fill it with things we haven't got, or am I being a bit greedy and selfish?
I realize that this box is not only for us fanatics, but has to sell to the un-enlightened, to the greatness of CHIC i.e., too. But there are too many "(remastered LP version)" on there.
Don't get me wrong I have ordered it already, and am recommending it to all I meet, simply too much great music not to, but it's lacking in some respects. Perhaps it's that old record co. way of squeezing as much as possible out of the fans that has been at play here?
In saying that Warner/Rhino France has still done a great job getting this out at all, but I just wish….. Oh well, perhaps in Vol. II? You wouldn't expect me to be all gushing would you?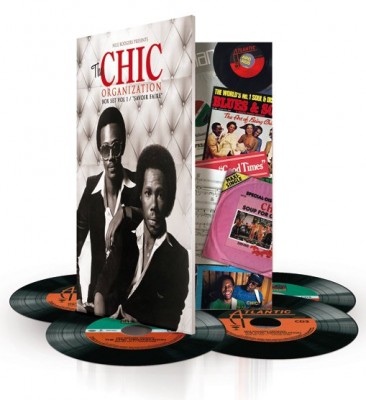 And PLEASE!!!!!! Warner/Rhino, Nile or whoever reads this, who matters in things like this, please include the local New York City promo of "I Want Your Love" which was 10 minutes +, on the next volume.
I wouldn't mind more Fonzi tracks either, judging from what I've heard the album was a smash!
Just days to the release, and probably a week or so until I get my hands
on it, and I'm extremely excited. I already told my friends here in Stockholm that I'm completely unavailable next weekend, as I expect the boxset and discussing it will consume all my time.
BTW, Dimitri from Paris has posted a short clip of him unpacking the box set:
<!–
WriteFlash('');
//–>Special thanks to alb who posted the digital download link in the comments here.
-Fonzi Thornton – I'll Change My Game GO!
-CHIC – Just Call Me GO!
-The digital download of the Nile Rodgers Presents The CHIC Organization Boxset Vol. I/Savoir Faire on Amazon France with music clips is here GO!
-Fonzi Thornton – Frostbite (LP 1981) GO!
-Johnny Mathis – I Love My Lady (LP 1981) GO!
-Rhino France GO!
BUY THE BOXSET
Amazon France GO!
Fnac France GO!
Amazon UK GO!
Amazon Germany GO!
Amazon US GO!
Amazon Canada GO!
Amazon Japan GO!
HMV Japan GO!