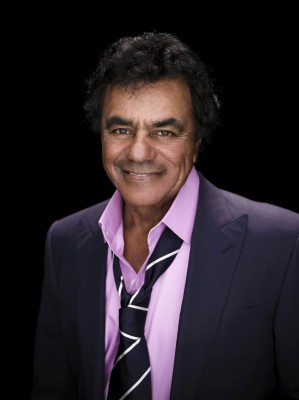 In another stroke of good fortune we here at chictribute.com has been sent yet another one of the lost Johnny Mathis tracks, from his work with CHIC on the Bernard Edwards & Nile Rodgers produced album "I Love My Lady". This track comes from another, before this, unknown benefactor, who wishes to be kept anonymous. Thank you dear Sir for this, the last of the Mathis tracks.
"Take Me" is one of the greatest tracks on the album imo. Only "Sing" can really rival it. There is stellar work by the CHIC choir on this one especially at the end, though Mathis sometimes sound a bit weak, the music, especially the muscular bass and the intro piano, is great.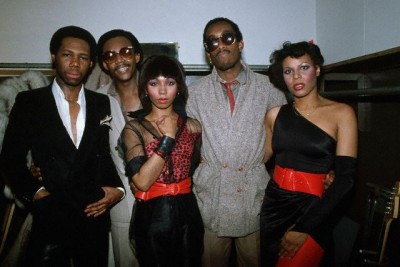 CHIC plays in a somewhat new style on this, it's angular and at the same time loose, it's a very interesting track, and if you couple this with the CHIC gang vocals, in a very precise (and lovely) staccato style, that I really don't think anyone can match, you get serious funk.
Oh! I mustn't forget the fabulous CHIC Strings, they're doing IT on this one.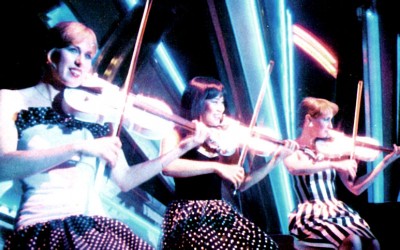 The song clip I've chosen is from the last half of the track.
"Take Me" is 06:50 min and the longest track on the album, it was supposed to be the B-side opener.
We now have the song lenghts and, what we suppose is, the correct track list of the A & B-sides.
A-side
1 – I Want To Fall In Love (06:00)
2 – It's Alright To Love Me (04:20)
3 – Something To Sing About (04:13)
4 – I Love My Lady (05:26)
B-side
5 – Take Me (06:50)
6 – Judy (03:11)
7 – Stay With Me (03:38)
8 – Love And Be Loved (04:54)

Below is Simon Parr's review of the entire album:

1) I WANT TO FALL IN LOVE – I think the instrumental beginning
should have been mirrored at the end. It's a classic CHIC slow ballad
sung well and a polished product. My only negative comment again would
be too much emphasis on repeating the chorus and could have done with
some more diversity in the middle. Love the track nevertheless.
2) IT'S ALRIGHT TO LOVE ME – I have to agree with Nile that this is one of the best tracks they ever wrote. In saying that I think it could be extended more and I definitely agree with your comments (ed. note: Responding to a comment I made) that "Go With The Flow" and "It's Alright To Love Me" sound awkward together sometimes, and could be two seperate songs. I still think it's a slick CHIC Production and has nearly all the qualities I require from a CHIC song.
3) SOMETHING TO SING ABOUT – How could any CHIC fan not like this song. So typical of their style and I also feel has elements of the group Change within it. Fantastic CHIC vocals, great bass lines and just typical of CHIC at their best. Could have sat on many of their best albums.
4) I LOVE MY LADY – I've always had problems with the lyrics on
this track. I know it's an excellent record but seems unfinished to me.
Mathis vocals seem weak again on this track. Can't believe I'm saying
this but I wonder, if Dimitri got hold of this and did his magic what it
would sound like. Maybe a much slicker, well flowing and complete
product. A great song there but screaming to be re-mixed with some great
finishing touches.
5) TAKE ME – If it wasn't for the verses then Take Me would be No. 2. I find the lyrics and the way the verses are sung to be very disjointed. Compare it to something like "I Got Protection" where in that song the verses flow to such an extent it's a sheer joy to listen to. With Take Me I feel they definitely need a re-write. Outside of that though, the music is just amazing, vocals the same and it just has the feel of a well produced, sheer quality track that has no problem doing the 6.50mins as it has so many variants. Wish Nile's guitar solo in the last few seconds was picked up upon more and continued for about another minute of the track. That would be the iceing on the cake for me.
6) JUDY – Probably the most pop song done by The Organization but
can't help but like it. So catchy, well sung and lyrics OK. Needs to be
extended though, like a lot of the tracks on the album. I feel there is
too much emphasis on the vocals and it needs some relief from them
sometimes with instrumental breaks. I can hear a saxophone solo simply
copying the chorus in that track and more attention made to the CHIC
part of "'Cause I Love You Only" bit.
7) STAY WITH ME – Pleasant enough track, nice guitar bit by Nile. Definitely an album filler but not a weak one.
8) LOVE AND BE LOVED – Can't help but really like this track but again it isn't finished enough for me. Mathis vocals are weak, and he seems lost in it at times, they should flow much better. Great CHIC backing vocals. I think the lyrics for the chorus could be clearer i.e. "LOVE AND BE HAPPY BE LOVED". Catchy song though, that you just can't help but sing along to. Wish the the bass line at 3.37 mins continued with just Mathis doing the "Love And Be Loved" lyrics and left the CHIC background vocals out at that stage. Again, I think there's a 6 min track there that could have some more instrumental or less vocal attention.

If I'm honest, I can see why Columbia had a problem with the album. From a Mathis viewpoint, CHIC didn't make best use of his voice which I think is amazing. Sometimes he just sounded lost in the sessions and I think Nile and 'Nard wasted an opportunity to really make his voice stand out with songs that suited his voice. I know CHIC aren't known for their lyrics but some of them on this album I think are particularly weak and sometimes disjointed (ie. "Take Me").
I always knew I was going to love "I Love My Lady" and I do. CHIC obviously put effort into putting some of their better tracks onto it but if I compare it to say "C'est Chic", "Risque", "Diana", "We Are Family" and "Love Somebody Today" it doesnt' quite make the grade. The other 5 albums are sheer brillance from beginning to end… absolute perfection, and faultless. Can I say that about "I Love My Lady"; no I can't, but I think at the time there should have been some compromise between Columbia and CHIC with the realisation that there's a great album there that just needs further work.
I always had the feeling "I Love My Lady" was going to be massively better than "Frostbite". I still think that's going to be the case but wonder if "massively" is now the approrpriate word; maybe considerably!
/Simon Parr

So Guys'n'girls do you agree with Simon, or me, or are you of a timidly, or perhaps convulsively, different opinion? Leave your comments below.
This concludes our hunt for the LOST Mathis album. We here at chictribute.com thank all the people who have helped us in this quest for one of the holy grails of the CHIC fandom.
Now the hunt is on for the full Fonzi Thornton album "Frostbite" and, as before, anyone who is willing to help us fans to get to hear this other "lost" CHIC gem please contact us at pocat@chictribute.com all help is greatly appreciated.
Remember three of the Mathis songs will be out on October 18th 2010 on the "Nile Rodgers presents The CHIC Organization Boxset Vol. I/Savoir Faire" courtesy of masterful work done by the CHIC fans at Warner/Rhino France. GO!
Simon Parr has transcribed the lyrics GO!